Digital Water Meters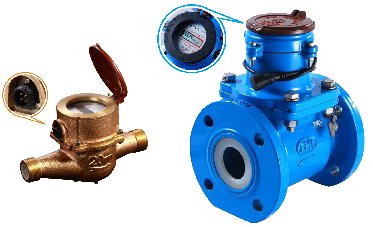 These are water meters that are equipped with a digital communication interface that allows their data to be read directly instead of inferred, as compared with pulse output water meters. This allows any host reading its data to always be in sync with it.
They are available in a variety of sizes from half an inch up to eight inches. They are available in both cold and hot water models.

Digital Water Meters datasheet
AMR modules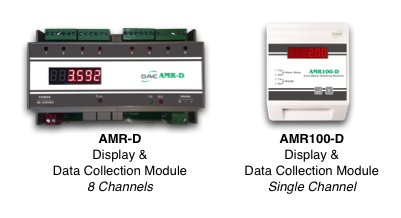 The AMR-D and AMR100-D are modules specially designed for DAE's line of DWM digital water meters where the data from water meters need to be incorporated into a Modbus/RS485 network for creating cost effective data acquisition and auto metering solutions.
The AMR-D has eight channels for connecting with up to eight DWM series of water meters. While the AMR100-D is for a single DWM water meter.

Datasheet

AMR100-D Module datasheet


AMR-D-DC Module datasheet
Installation Guide