Objective
Objective 1: Energy Tracking
For the purpose of determining how energy is used, energy and water meters should be installed in various places within a building. Then data from these meters could be collected, displayed and recorded for later analysis.
Objective 2: Tenant Billing
In dormitories, stalls and apartments, it is often necessary to bill for the electricity and water use separately from the rent. Doing so is beneficial and fair to both parties as compared with billing by the occupied area. With this software, consumption can be tallied and billed automatically every month.
Introduction
The EnergyLink400 is a packaged software for automated meter reading.
It can be installed on the central host computer and interfaced with the various meters for through its RS485 interface.
Only energy meters and water meters from DAE may be used.

Energy Saving
School campuses, hotels, factories, shopping malls, corporate HQ, chain stores. These places need to have their energy usage monitored to determine the efficacy of any energy saving program.
Tenant Billing
Shopping malls, hotel shops, rental offices, apartments, dormitories, all of these place require some form of meter reading for the purpose of tenant billing.
Communication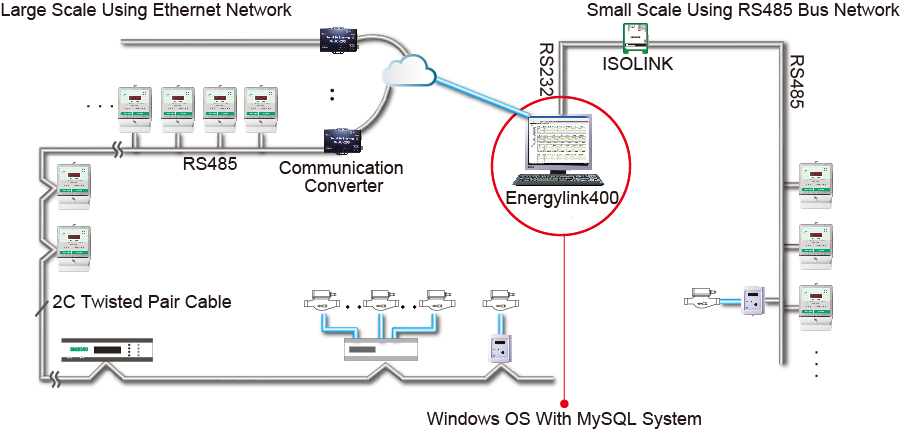 Centralized Display
The various areas can be organized into an outline for easy navigation and viewing of the various devices being read. By using multiple threads, the program can update the data very quickly so that the real time data displayed is in sync with the current value as close as possible.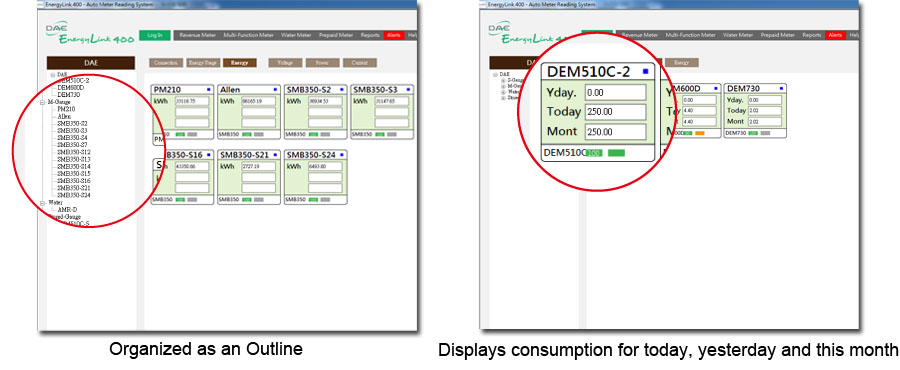 Data Logging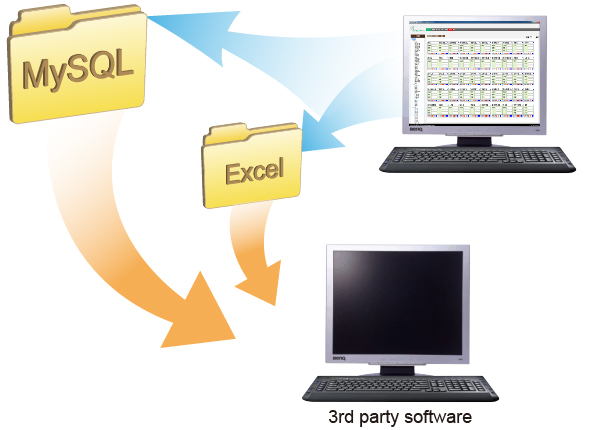 A log is taken every half hour for use in making reports.
The logged data is stored in a MySQL database that can be read by a third party to generate reports or for further analysis.
Energy Meters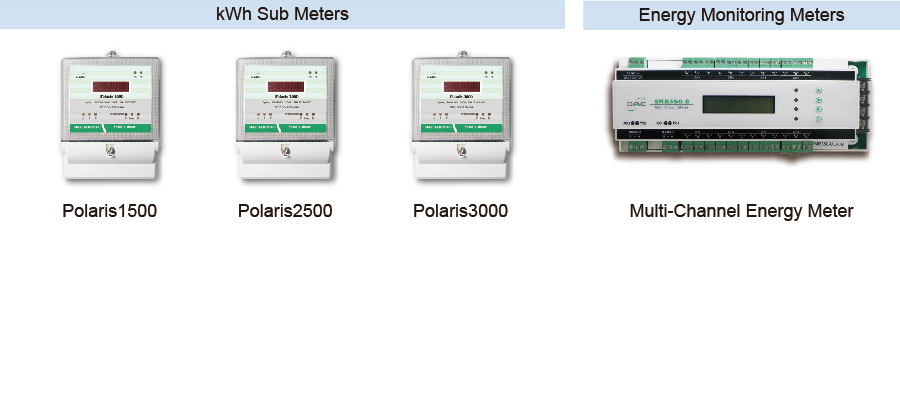 Water Meters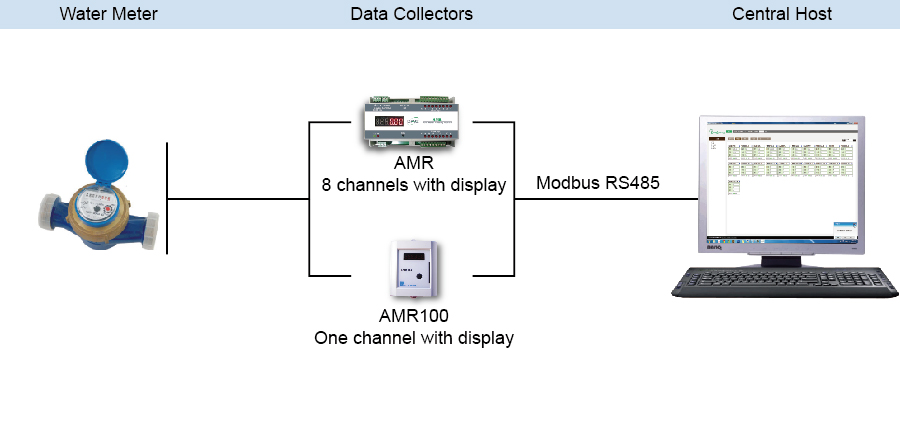 Exporting
For reporting of meter reading and billing history. This history data can also be exported as an Excel or PDF file for further processing.
Energy Usage Report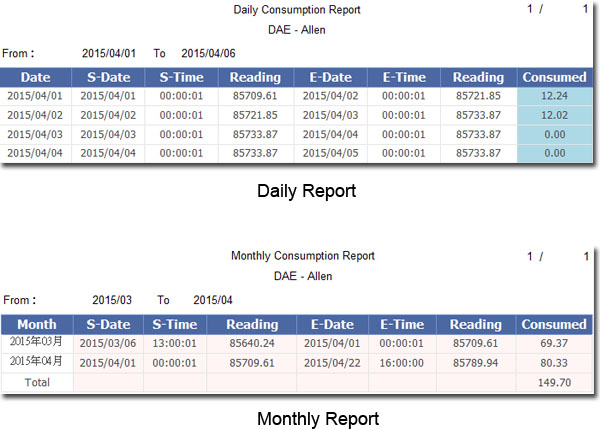 Energy usage report is for energy analysis, comparison and billing purposes. Which can be one of the most important reports of an energy management system.
Downloads

EnergyLink400 datasheet